Welcome to the Careum blog
Willkommen beim Careum Blog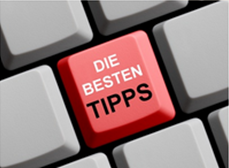 Wann immer Sie einen der Beiträge lesen, hoffen wir auf einen Kommentar von Ihnen. Natürlich werden wir versuchen auf Ihre Vorschläge und Ideen einzugehen. Ebenfalls planen wir, Kommentare von Lesern zu beantworten. Wir hoffen auf einen spannenden Dialog mit Ihnen.
Abonnieren Sie unseren Careum Blog Newsletter. Dieser informiert sie über die neuesten Entwicklungen in Sachen Careum und dem Kongress (z.B. März 17 & 18, 2014).
Welcome to our blog
We hope you will be a frequent reader of our blog. Best is that you now can easily comment about blog entries. We look forward to your comments and will, of course, try to reply regarding your comments, ideas and suggestions.
Please sign-up for our Careum Blog Newsletter, so we can keep you posted about the latest trends, program changes regarding upcoming conferences and much more.