Empowerment-Evidence: Stanford model in Europe
This blog is on evidence from the first systematic implementation and evaluation of a Stanford self-management program in Switzerland and German-speaking countries.
The findings are available open access @ BMC Health Services Research including the questionnaires and interview guides as additional material. ==> download full article (PDF, 892 kB)
Evidence-based support in chronic illness
Supporting self-management can have positive effects on individuals' motivation, knowledge and skills. It can also improve quality of life, clinical outcomes and an efficient use of health care resources. Stanford's Chronic Disease Self-Management Program (CDSMP) stands out as an intervention with a substantial evidence base. It has been broadly disseminated across populations in various countries. For instance, see the Danish experiences reported in this blog.
The CDSMP includes structured small-group interventions (2.5 h each) over six weeks. These peer-led workshops address people with a wide range of diseases, those with multiple morbidities and their significant others. The content is on aspects encountered throughout the chronic illness trajectory (i.e. fatigue, medication/symptom management, decision-making, communication with providers, and behavioral changes related to nutrition and exercise). In addition, skills training is imperative in the workshops (e.g. action planning or problem-solving)
So far, the CDSMP has not been used in German- and French-speaking central European countries. Between 2010-14, several organizations along with the Careum Foundation have conducted a systematic adaptation and implementation of the CDSMP as «Living healthy and actively» (Evivo). ==> Find out more
«Valuable contribution to comprehensive chronic care and public health strategies»
Studies have demonstrated the CDSMP's effectiveness across age groups and cultural respectively ethnic backgrounds. Most positive outcomes are among a middle-aged population. Improvements observed in health behaviors (e.g. increased exercise), enhanced cognitive symptom management or communication with healthcare providers ==> e.g. Brady et al. (2013), Kennedy et al. (2007) or Quiñones et al. (2012)
Study findings on systematic adaptation
The adaptation and implementation was evaluated. Key questions:
(1) to determine if the CDSMP could be effective in Austria, Germany and Switzerland;
(2) to explore its acceptability and utility in German- and French-speaking European countries as a useful supplement to chronic care strategies. Multiple methods were used to explore the perspective of participants with a longitudinal quantitative survey and qualitative focus groups/interviews.
For the CDSMP in Switzerland respectively German- and French-speaking European countries, our study findings suggest (==> download full article, PDF, 892 kB):
the process for cross-border adaptation was effective
this ready-for-use version of the program can successfully be implemented in diverse healthcare and community settings
participants accepted the program and considered its content and methods very useful
short-but also long-term benefits were reported by attendees
self-efficacy improved during the workshops with a slight decline in benefits after several months
it can be considered an asset for supporting self-management in chronic illness care
it could have meaningful, wide-ranging implications for primary prevention and potentially tertiary prevention of chronic disease
«You simply try something to find out whether it works for you or not. Where can you start to get something apparently impossible done? And then to experience this Eureka moment, the self-efficacy…» A course participant
Promoting empowerment – «Evivo Network»
Organizations running the adapted Stanford program «Living healthy and actively» are embedded in the non-profit association «Evivo Network». It was founded in 2014 to promote patient empowerment and the sustainable future implementation of the Stanford model in Switzerland and German-speaking Europe.
Since 2015, workshops are also delivered in Germany by the multi-stakeholder consortium INSEA, an «Initiative for Self-Management/Self-help, Empowerment and Active Living». It is a member of the Evivo Network and currently consists of a regional self-help organization (Selbsthilfe Koordination Bayern, Germany) and the first mini-med school in Germany (Patient University, Hannover), which are delivering the workshops and are supported by two non-profit foundations (Robert Bosch Foundation, Germany; Careum Foundation, Switzerland) and a health insurance fund (Barmer GEK, Germany). In 2016, courses will also be delivered at the Gesundes Kinzigtal, a regional integrated care system.
Find out more in this video clip on Evivo (in French):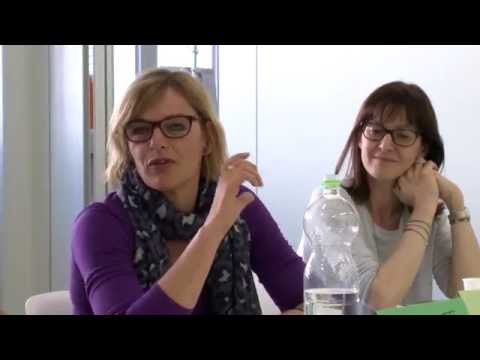 Towards «peer-to-peer healthcare»
Our study findings are promising. However, the evaluation was, amongst others, conducted without a comparison group and lacked randomization, thus, the findings must be interpreted with care.
Overall, peer-led self-management support still remains in its infancy in Austria, Germany and Switzerland. Yet, as health policy awareness increases regarding the need to empower patients and foster health literacy, the role of peers in patient education and self-management support is growing. Here, the Stanford program can be considered a valuable supplement and additional tool for supporting self-management in chronic illness care. The program should be reasonably integrated and linked into existing health and social care services, so it can yield its benefits as a valuable supplement instead of being used as a stand-alone solution.
Further investigations are needed to tailor the adapted CDSMP for better access to vulnerable and disadvantaged groups who might benefit the most, in terms of facilitating their health literacy in chronic illness. There is also a need to further investigate the cost effectiveness of the program, its social impact and returns on investment.
---
Your feedback and thoughts!?
What other steps should be considered to ensure a rigorous cross-border adaption of complex self-management interventions?

 Which populations should be addressed in particular in order to tailor the adapted CDSMP for those who might benefit the most?

 What are your thoughts on the Stanford model as an asset for secondary or even tertiary prevention of chronic disease(s)?