2014 Careum Congress: List of blog posts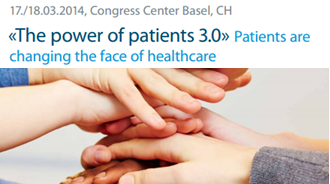 Im Rahmen des Careum Congress 2014 wurde rege geblogt. Wir freuen uns, Ihnen weiter unten ausgewählte Beiträge nach Themen gegliedert zugänglich zu machen.
Blogging for the Careum Congress 2014 was a great success. We are pleased to provide a consolidated list below of some of these postings by topic.
Haben wir Ihren Post vergessen?
Did we miss your post?
1. Blogeinträge auf Deutsch
Koproduktion
Bürgerkompetenz für Gesundheit
Gesundheit 3.0
Empowerment von Patient/innen
Leben mit chronischen Erkrankungen, seltenen Krankheiten und Multimorbidität
Welche Kennzahlen? (erscheint am 31. März)
2. Blog entries in English
3. Blog entries in other languages